Fire Fighter Support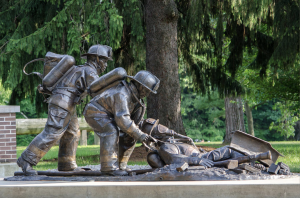 When those who protect and serve are in need, the Fire Fighters Foundation will be there.
Fire fighters work in the heart of every community every day to keep those they serve safe. When Wisconsin's fire fighters are facing physical or mental health issues, personal tragedy or loss, or other challenges, it is our duty – and our honor – to help our brothers, sisters, families and communities in need. Fire fighter support programs include, but are not limited to: Disaster Assistance, Wisconsin State Fire Fighter's Memorial Support and Professional Fire Fighters of Wisconsin Honor Guard.